What is a managed computer service?
It's a third-party that manages the day-to-day operation of your computers, computer-system (the interconnection of your computers), related system software such as the operating system (MS Windows), anti-virus and the network (access to the Internet). While there are services to manage applications such as MS Access, AutoCAD, medical reporting software, etc., those are generally referred to as Managed software, or, sometimes Software as a Service, SaaS, if you don't own the software, but pay-as-you-go. MS Office 365 would be an example.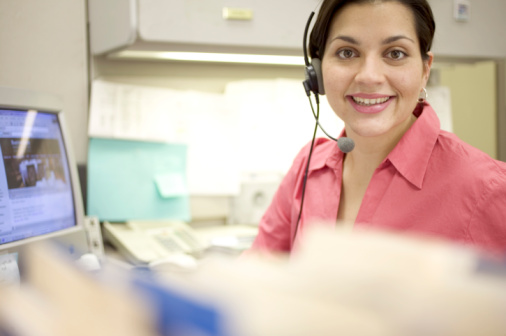 Who uses a managed computer service? Typically, small-to-medium sized businesses use managed computer services as they lack the resources to staff and equip an in-house computer department. They usually have fewer than 200 employees. Further, small-to-medium businesses have two or three key products or services they offer and want to focus on growing their marketshare. They don't want to water-down their organizations' morale with activities – such as running an IT department – that don't deal directly with delivering their primary revenue-generating products.
There are fundamentally two kinds of managed services: break-fix and remote.

Break-fix: the service coverage starts when your system fails. If you signed a contract, you will probably get a priority response. Your provider will respond by taking your call or email, dispatch, arrive on site and begin diagnosing and repairing your problem/s. Typically, they cannot promise a time-to-dispatch, or time-to-repair. As they charge for time & materials (parts), they cannot limit your cost-to-repair, so you never know how much an outage will cost, or how quickly they will get you back "up". However, for these reasons, they are the least expensive managed service.
Remote: this service relies on monitoring your system online, real-time. It can usually predict and, therefore, fix problems before they bring your system down. If they have to dispatch, they generally promise (and deliver) quick dispatch. Because they deliver the bulk of their service in advance of problems developing, they charge a monthly fee which is predictable and budgetable. Some may charge for any onsite service calls; if so, they will charge for time & materials. Some charge a single fee covering everything. Because the services they offer are broader and help you avoid the costs of an outage (lost revenue, lost customers, etc.), they charge more than a break-fix service provider.

You've had a failure, but your system is back "up"; what now?

You need to restore any files that were lost or corrupted when your system went down. Did you back them up daily? Did you test your back-up? Did it work? Did you files come back … intact? Can you replace the information that you/your staff were processing when it failed?

Break-fix: since they only respond to your call, they aren't responsible for your files, understanding your back-up system/process, or restoring your files. They will be doing it from scratch and there's little likelihood they will be able to do it successfully … and they will be "on the clock" charging you to learn your system.
Remote: managed service providers usually offer online back-up and can restore your files quickly, although the actual time to complete will depend on the size of your files. Some will provide this service in an all-inclusive fee; others offer it as an added-value service.

Protection from viruses and malware?

Break-fix: again, since break-fix providers react, they offer limited anti-virus or anti-malware services. They may offer to install it, but since they do not monitor online, their ability to respond to virus/malware is very limited.
Remote: being online, the managed service provider can often prevent virus and malware attacks. Given the growing sophistication of hackers, managed service providers have only a limited ability to prevent hacking attacks, but are well-positioned to help you recover from the attack.

How much will it cost? Can't say, but add-up what #1, 2 & 3 will cost you in lost business, lost customers and extra labor to re-load back-up files, etc., and … that's the budget you have to work with. You can probably get any of the above services for a fraction of what it will cost you if you go "naked".
There's more, but that's plenty for now …